since going back to school and not working as much ive been tinkering the idea of redoing my boat as it had soft floors and i suspected wet/rotted transom. heres a picture of the boat before the demo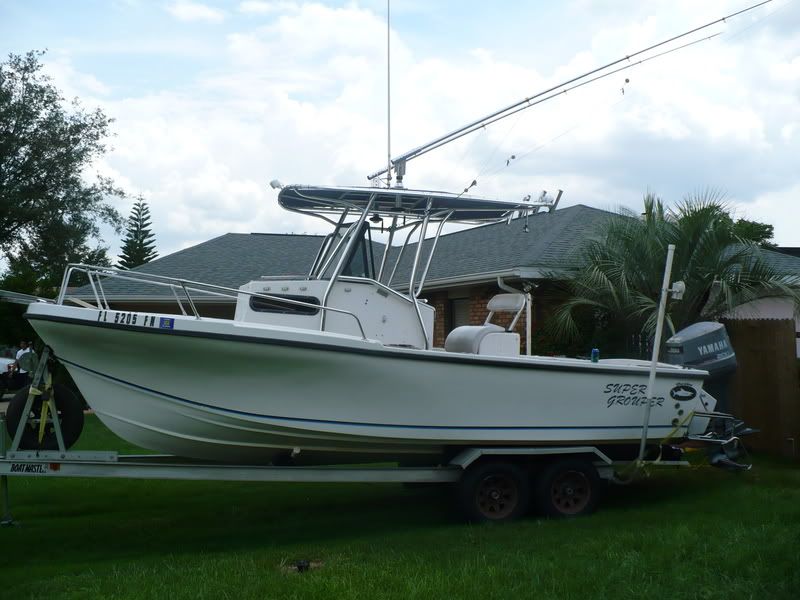 started off by derigging everything and taking off the ttop, motor, electronics, etc.
well after cutting out the floor found out that the stringers are rotted also. someone replaced the floor before and when they did instead of bedding the floor to the stringers with filler they decided to nail it to the stringers.
also found out that the foam next to the stringers were saturated with water with alot of standing water(approx 10 gals) didnt really take alot of pictures at this point. but so far up to this date taking off the bracket was a total P.I.A as dusky made sure that bracket wasnt coming off the transom they sealed it to the transom with filler.
finally got that off
and started to take the inside skin off the transom to find total destruction to it. here are some signs that told me that the transom was shot. water was pouring out the bracket hole and trim tab screws.
also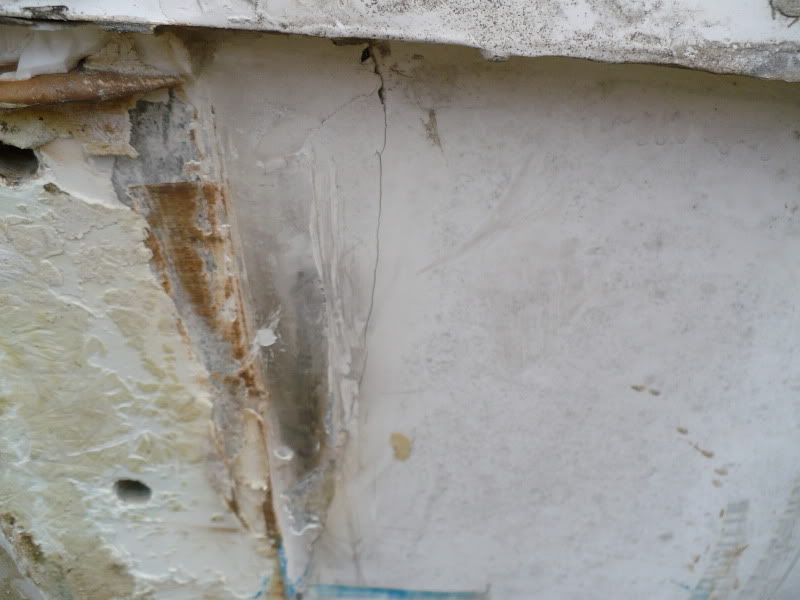 started to cut back the stringers so i can work on the transom skin and when i cut 12" off the stringer btw worm dirt, wet wood, delaminated fiberglass and standing water adds alot of weight to the boat.
when i started to cut the skin off here is what i found alot of wet wood. your hand would be wet when you touch it.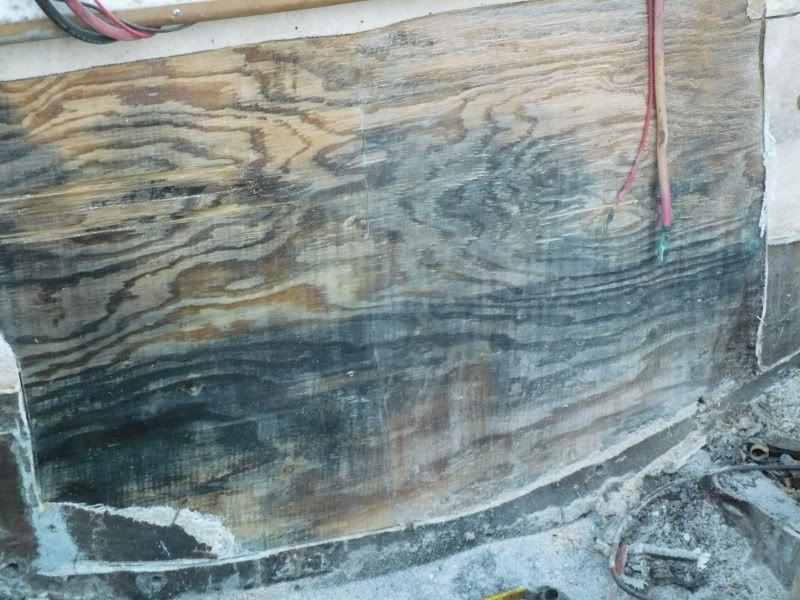 thats as far as i have gotten so far but im planning on taking out the factory "fishbox" and adding it up front on the console and taking out that step up on the console here
refoaming the sides with bulkheads, adding a bigger tank, removing the rear boxes, and redoing the wiring/switch panel. but ill update and try and take pictures of everything as i go.
Randy