Newer update, with all the sticky 'poxy out: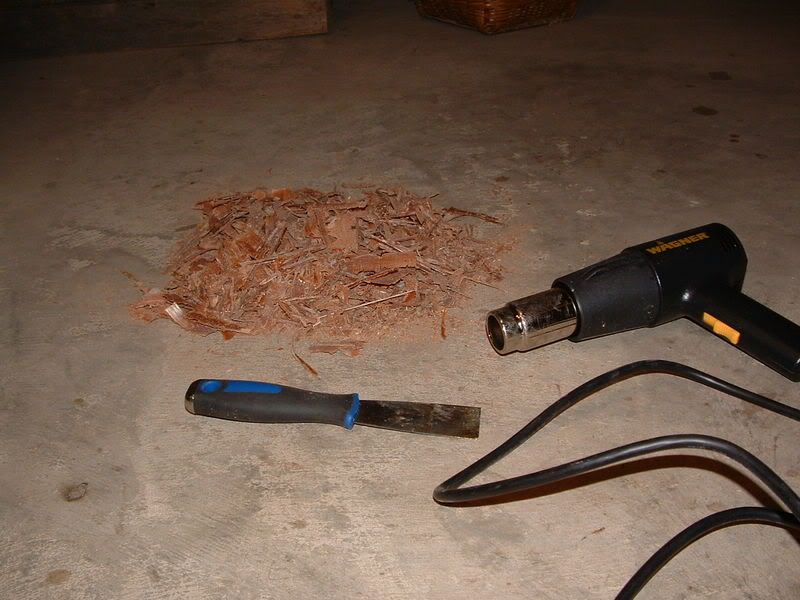 There's the pile, here's Nina: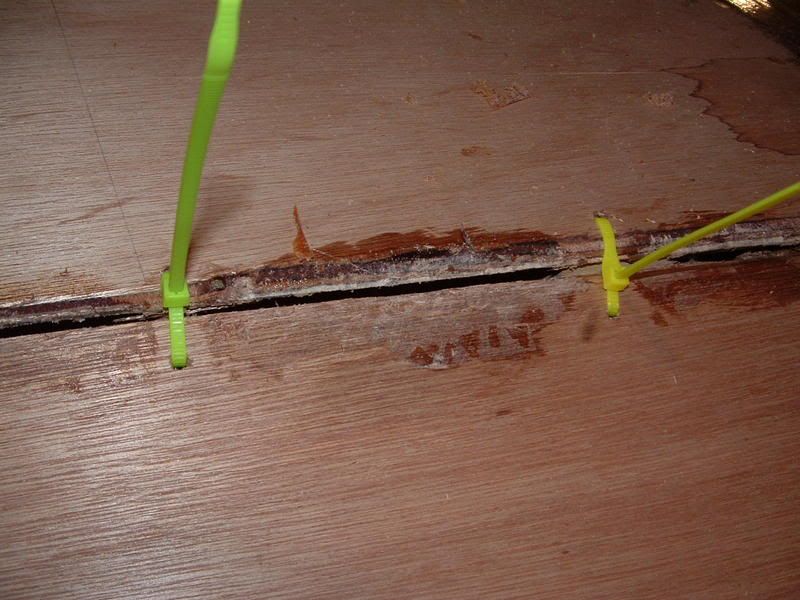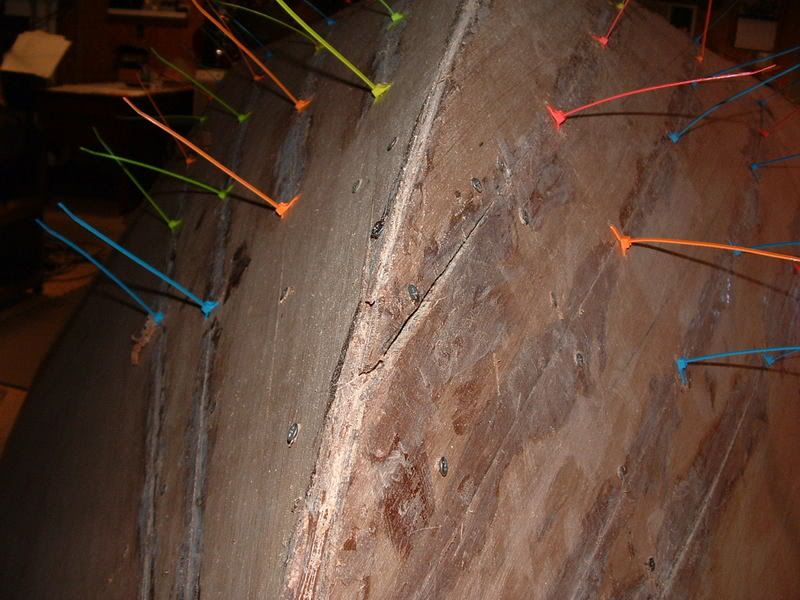 It's like time travel, I just went back 2 weeks and get to start over. It built a lot of confidence. I mean, I can screw up pretty big, cus a minute, think a week, and fix it in a weekend. Well, at least this time. Thing is, I mixed up a little test batch of the "EZ" fillet, silvertips finest kind. After properly mixing the hardener. 36 hrs. later it is sticky too! Put one piece out in the sun today and it's no longer sticky. The other piece, left in the shop (60 degrees, 65% humidity), is still sticky and pliable. What is this? I'm about to call it "Cheesy" fillet. If I get home early enough tomorrow I'm gonna call the tech folks that make the stuff and ask what's going on. Jeez, just buy the marinepoxy and some wood flour next time.
Lookin' for the sweet spot Dougster