Is there dedicated communication bus from the Engine?
Yes everything from speed, rpm, hours, fuel level, fuel burn, water temp and other things that I can't remember right now. High tech stuff, very cool
That reminds me that we have a full set of analog Sahara series Teleflex gauges that we won't be using and are available for sale. Let me know if anyone is interested and wants to see pictures.
Worn out and had plenty of practice with hole saws and jig saws today. Got it all worked out to satisfaction. Mine anyway
Holy console
I'll be the first to break in the new cup holders and declare it cuba libre time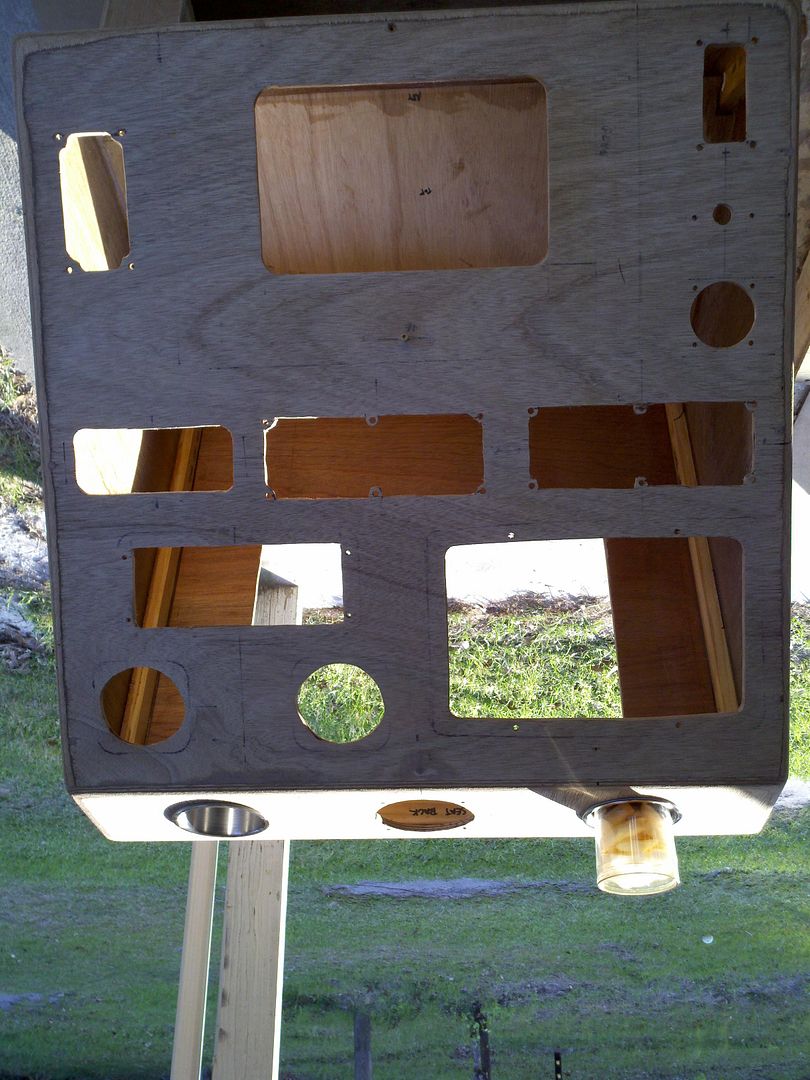 The only thing left to fit that I know of are some 12V power outlets. Then ready to fill all the screw holes, prime it with epoxy and start glassing it up.