Marked and cut out the 3 layers of 1/2 for the transom, the bow transom and all of the permanent frames today. Started the day by changing the blades on all of my saws with Freud Diablo finishing blades, and they were long overdue for it! They cut real nice again
It's probably been 3 boats since we had any new blades.
First marking of new wood always needs documenting
So does the first cut.. this wood is almost too nice to cut. Measure twice
2 of the 3 transom layers...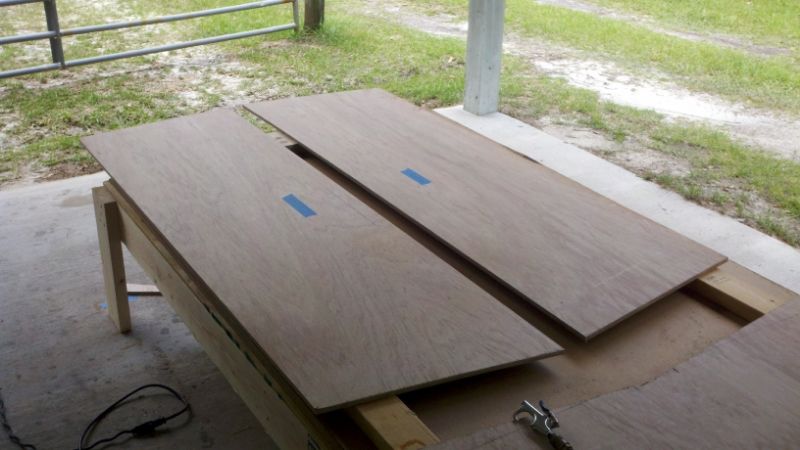 Everything labeled and stacked out of the way...
Need to make 2 temporary molds also, but need a trip to Lowes for a sheet of MDF . Tomorrow is another day