Got to work on the boat a bit more this past week. I spent about 1 hour Tuesday night and 2-1/2 hours last night (Sunday) getting more work done.
Tuesday was a day for joining panels and gluing the transom. I used 6oz biax tape, yes way overkill and not what JM spec'd, but I HATE woven fabric. Anyhoo, mixed up 12 ounces of epoxy for 63 inches of tape, wet out of ply and a tack coat for the transom pieces. This turned out to be a little too much but really only about 2 ounces. Mixed another 9oz batch for the transom glue which was about perfect.
Wet out plywood, wet out cloth, squeegee on peel ply, plastic, and then weights. Worked well for me!
Headed out of town to visit family and came home to get this done Sunday. She looks like a Bootje!!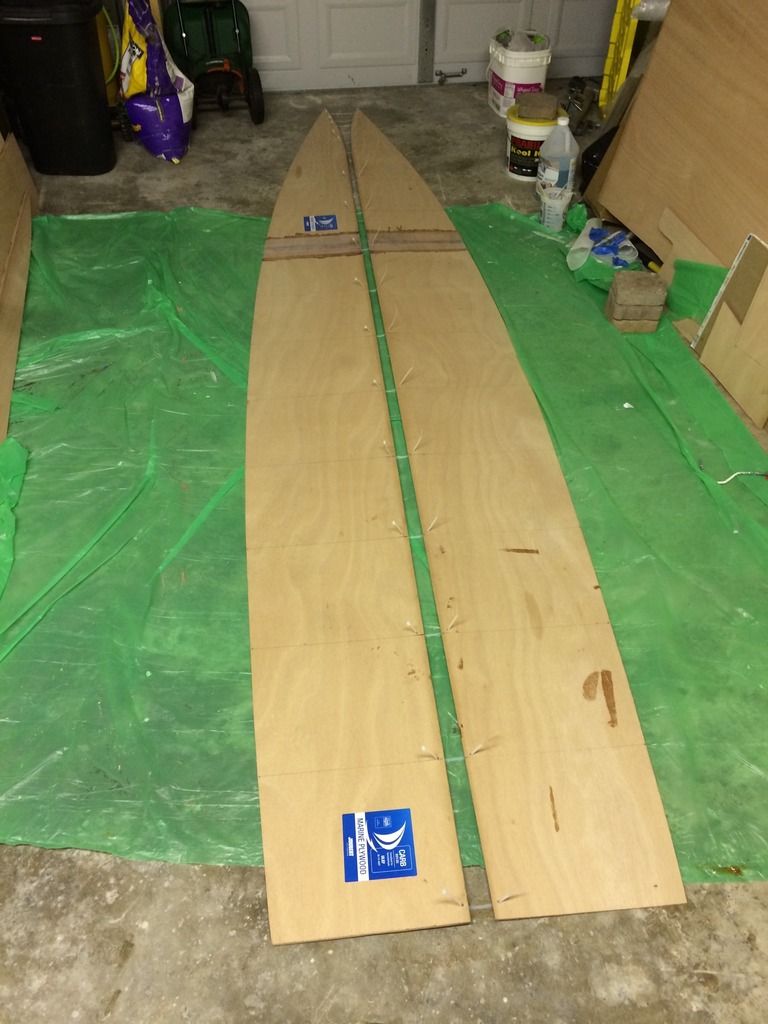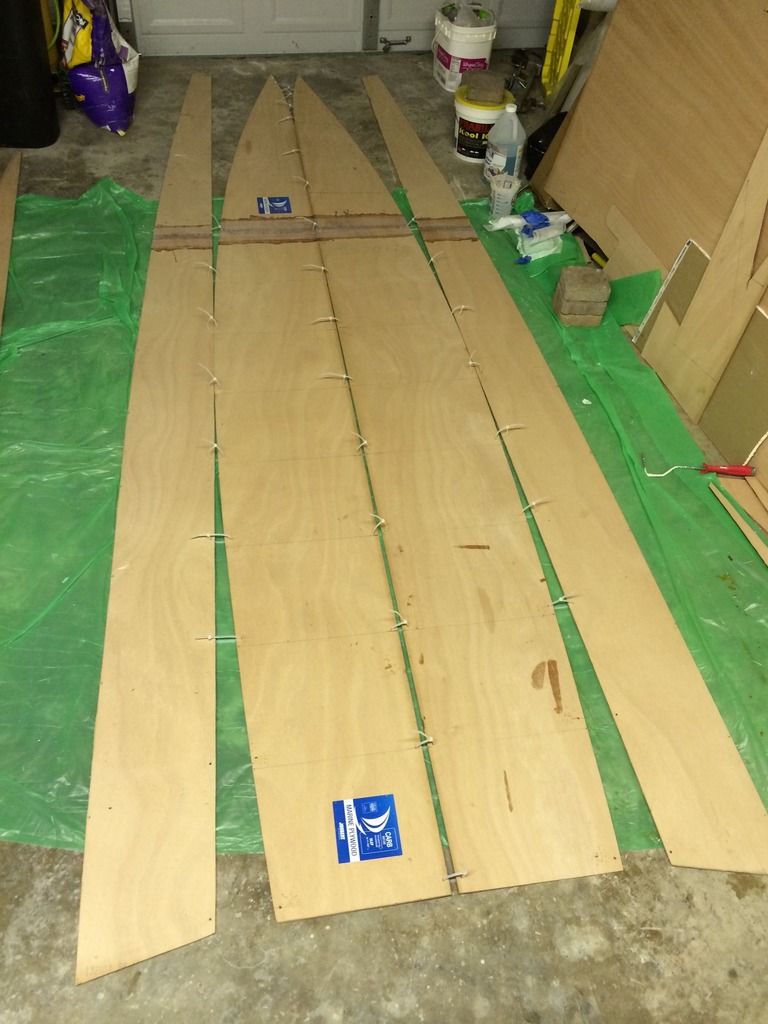 Need to build a table and some wedges to match the frame angles. She is a bit splayed out in these photos but all of the stitches are loose now.