Got out the hole saw and went to town. 5 holes in the aft deck compartments, then moved to three forward.
All but the port aft hole had water full to within an inch or so of the bottom of the sole. The outer compartments are mostly foam-filled; the intermediate ones were about 70% full, the center one had none. The three compartments forward had no foam and were also full.
I suspect it goes farther forward, but things get tougher there with the fuel tank boxes.
Can someone tell me how far forward the next bulkhead is? There is the transom, then the main bulkhead about 14" fwd, then one that runs up the gunnels about 32.5" fwd of that. I don't know where the next one is. I should probably pick up a set of plans.
Sawdust on the surface of the water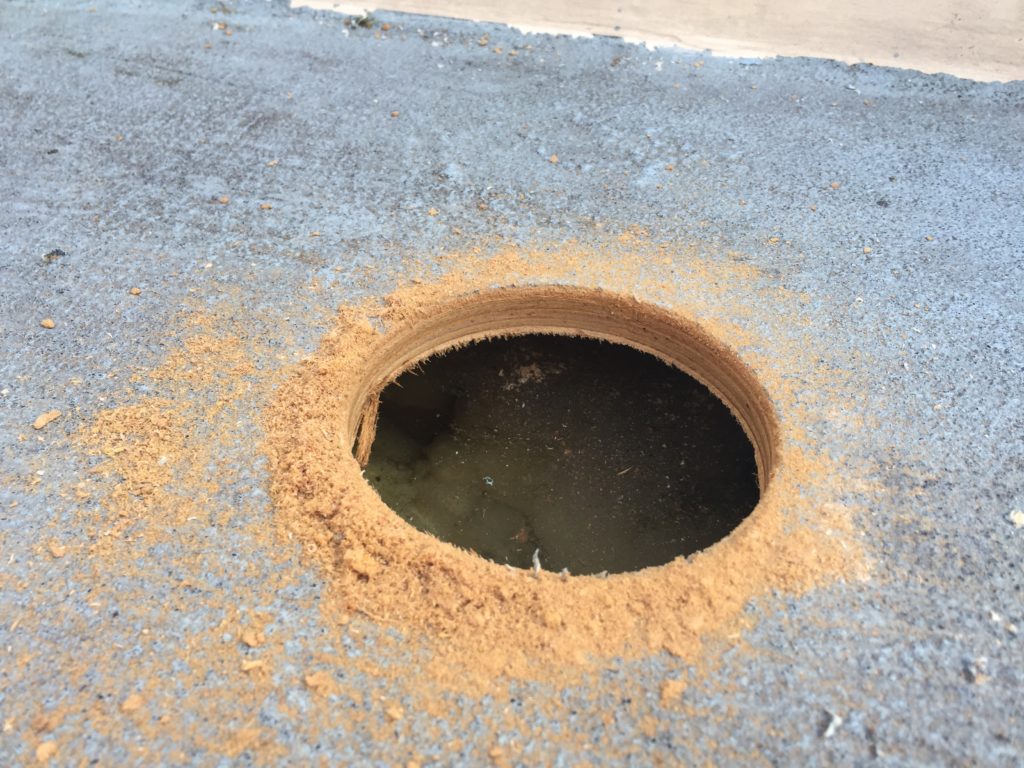 Video but it didn't host the way I expected, and kinda big. Pardon the dog barking!
http://mattgent.com/wp-content/uploads/ ... AF431A.mov