Finally finished her and delivered last weekend. Whew, it's been a long ride on this one. The only things built to plans are the basic hull and frames. Everything else Rogerdog, Raymond Martin and I designed and built.
It's not your average GF18
There is nothing that this boat doesn't have that you would normally find on a 30' sportfisher. Hydraulic steering, hydraulic trim tabs with gyro controlled ATC, 11" color fish finder and chart plotter interfaced to 80 lb. Ipilot trolling motor and to the VHF. Full Yamaha Command link gauges with everything including fuel flow and GPH and MPG. Kick azz stereo system, sit on top T-top so you can drive by remote control while spotting fish. Sole, pod, swim platform and some other stuff we milled from reclaimed cypress. Darker trim wood is reclaimed ipe. About 300 LED lights on different dimmer circuits, every hatch and compartment is lit. 5 DC power outlets, 4 group 27 batteries, 2 on-board Dual Pro chargers.. the list goes on.... Trailer was custom made to fit the boat, almost, and modified by me so it did, trim tabs were sent out for powder coating, rod holder parts sent out to a custom CNC shop to be cut, laser engraving...nothing was easy, but everything is good
F90 Yamaha, with 17 pitch Solas aluminum prop is giving us about 44 mph with light load at 5900 rpm, and 40ish with a heavy load at about 5700 rpm. Which is faster than a GF18 needs to go anyway
Rogerdog just switched to a 4 blade 16 pitch stainless Powertec, waiting to hear back the results back on that.
Thanks to everyone who helped, Jacques for a solid plan to work with and his advice, Bateau and Joel for keeping the plywood, epoxy, FG and paint rolling in on the big brown truck on time, and especially thanks to Rogerdog who trusted me to build this boat for him. Got to thank Mrs. Cracker for putting up with me and holding one end of anything, and Cracker Jr. for giving me a hand anytime I needed one too. Couldn't have done it without them.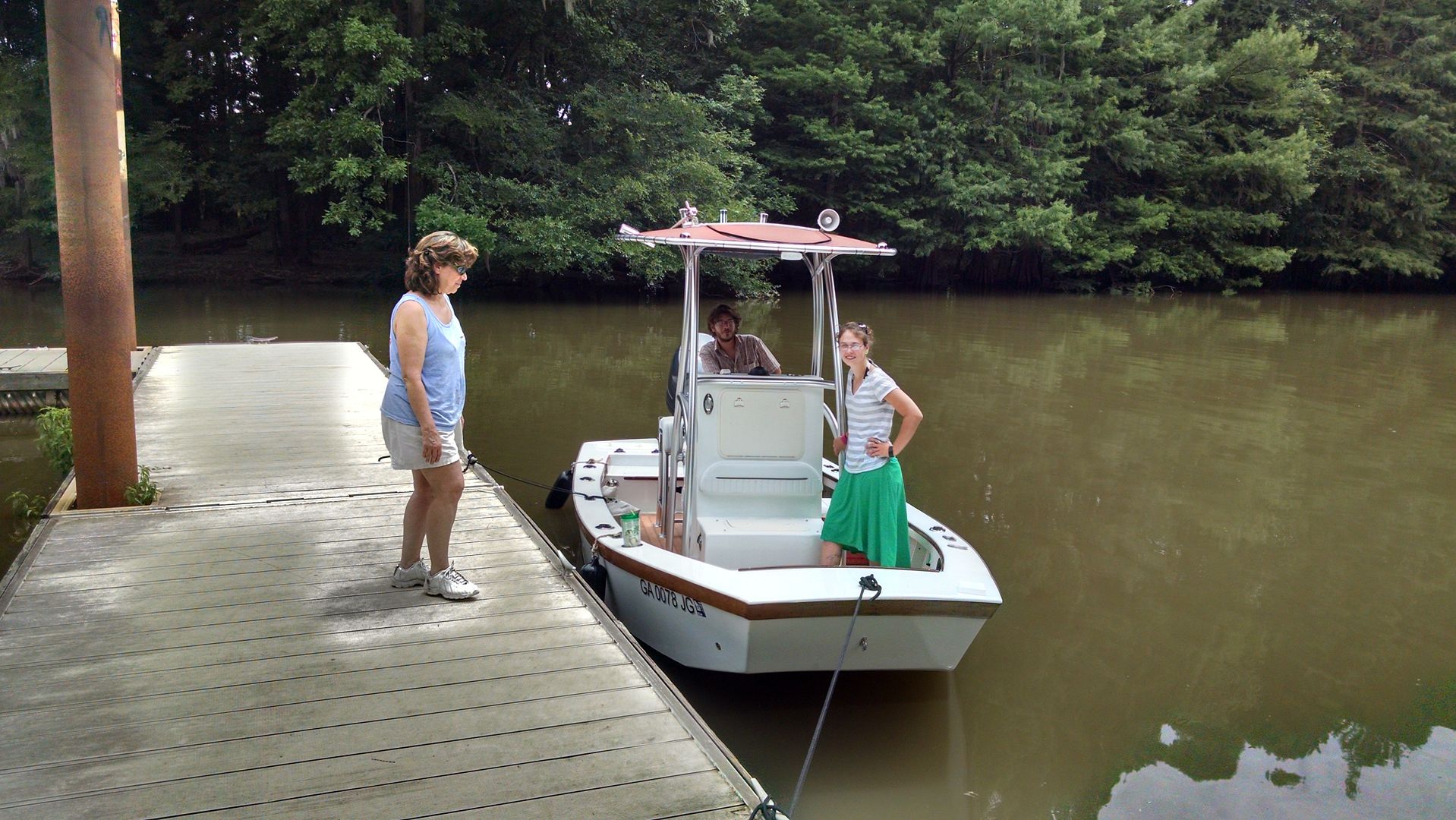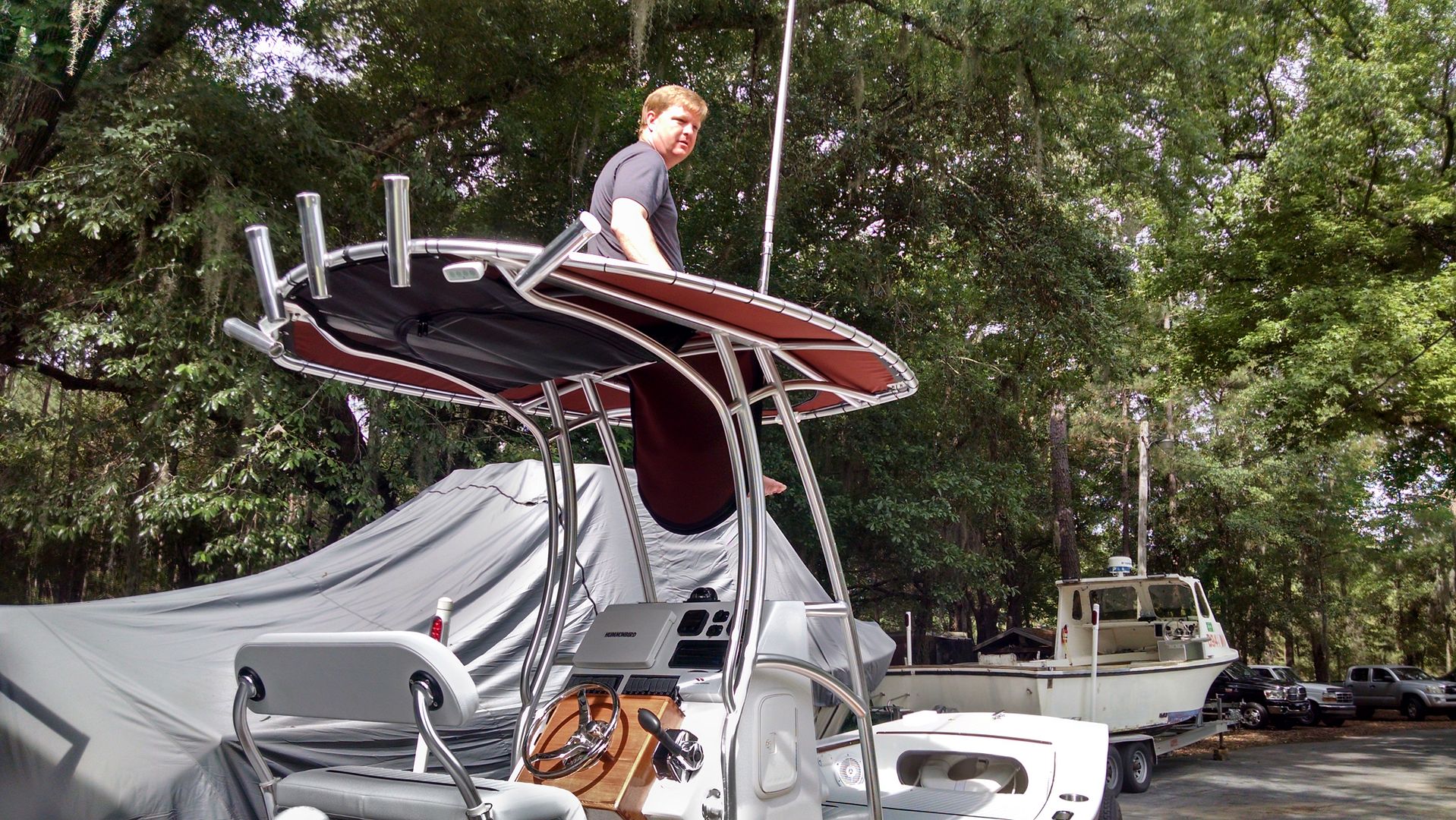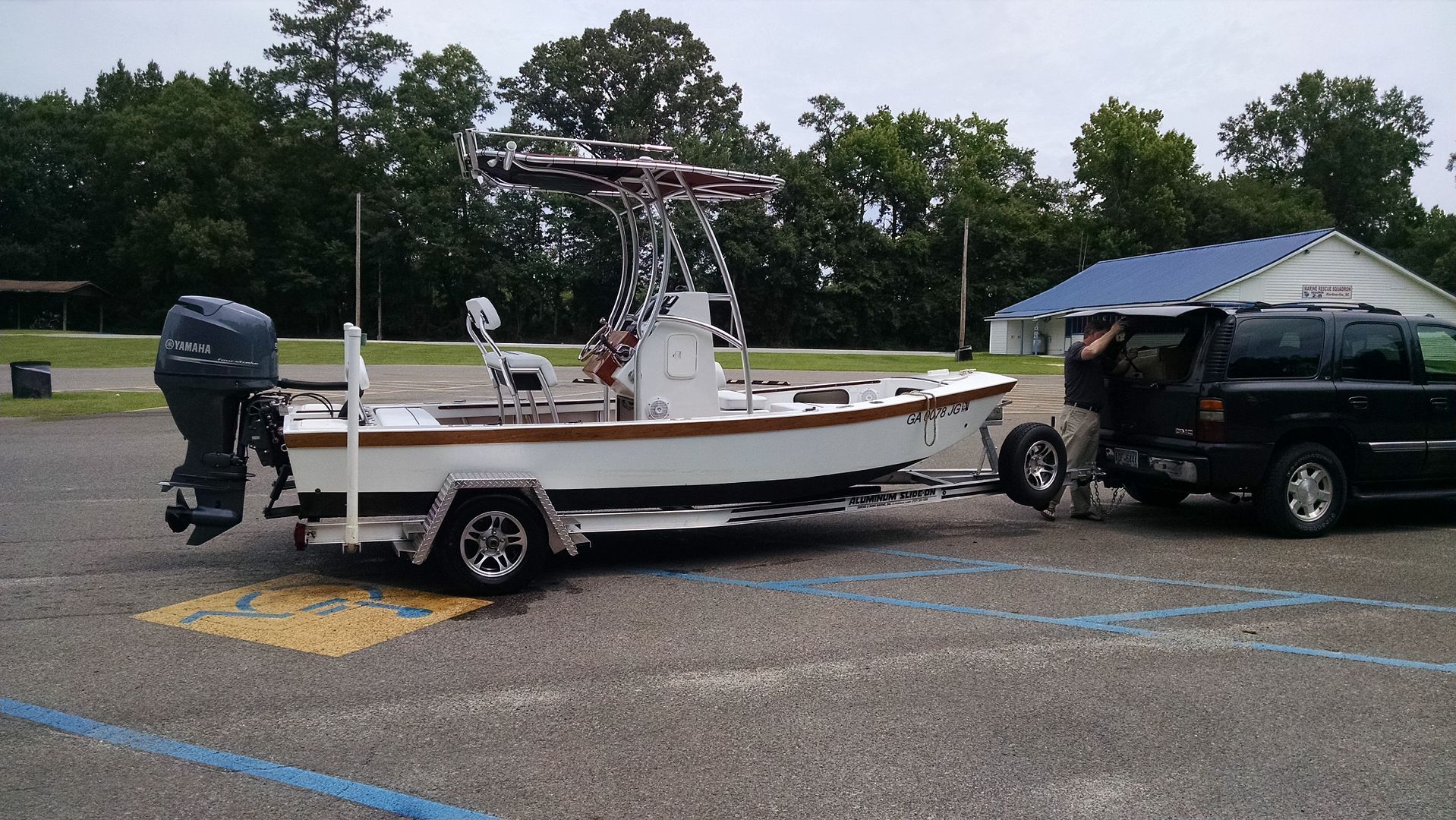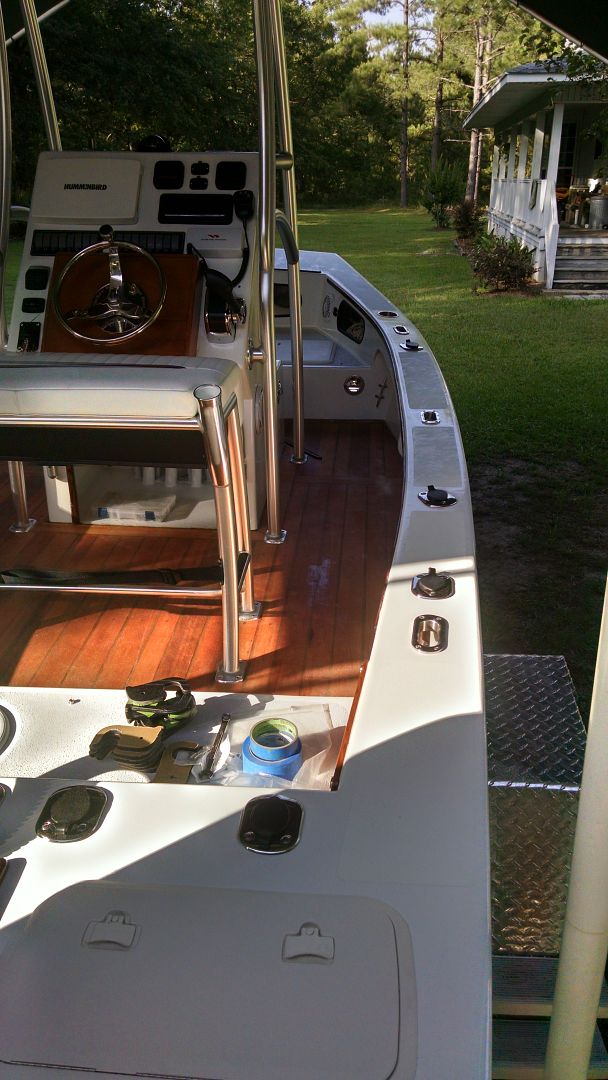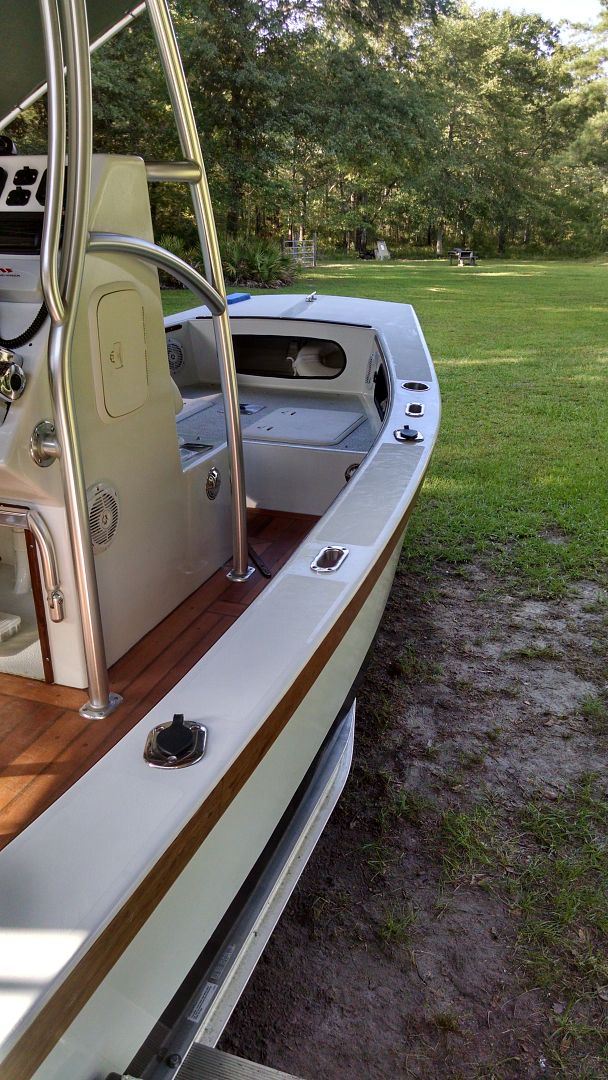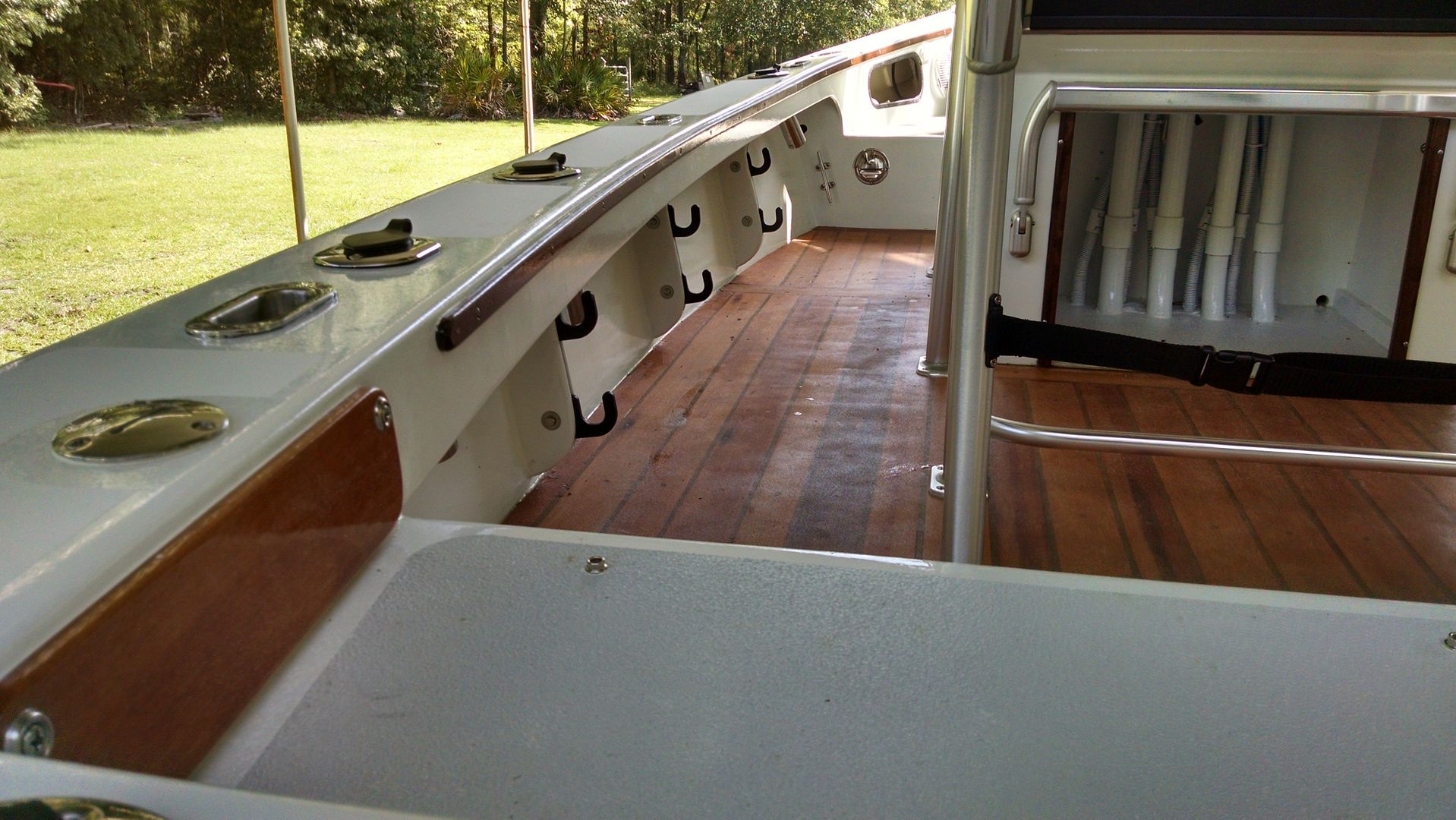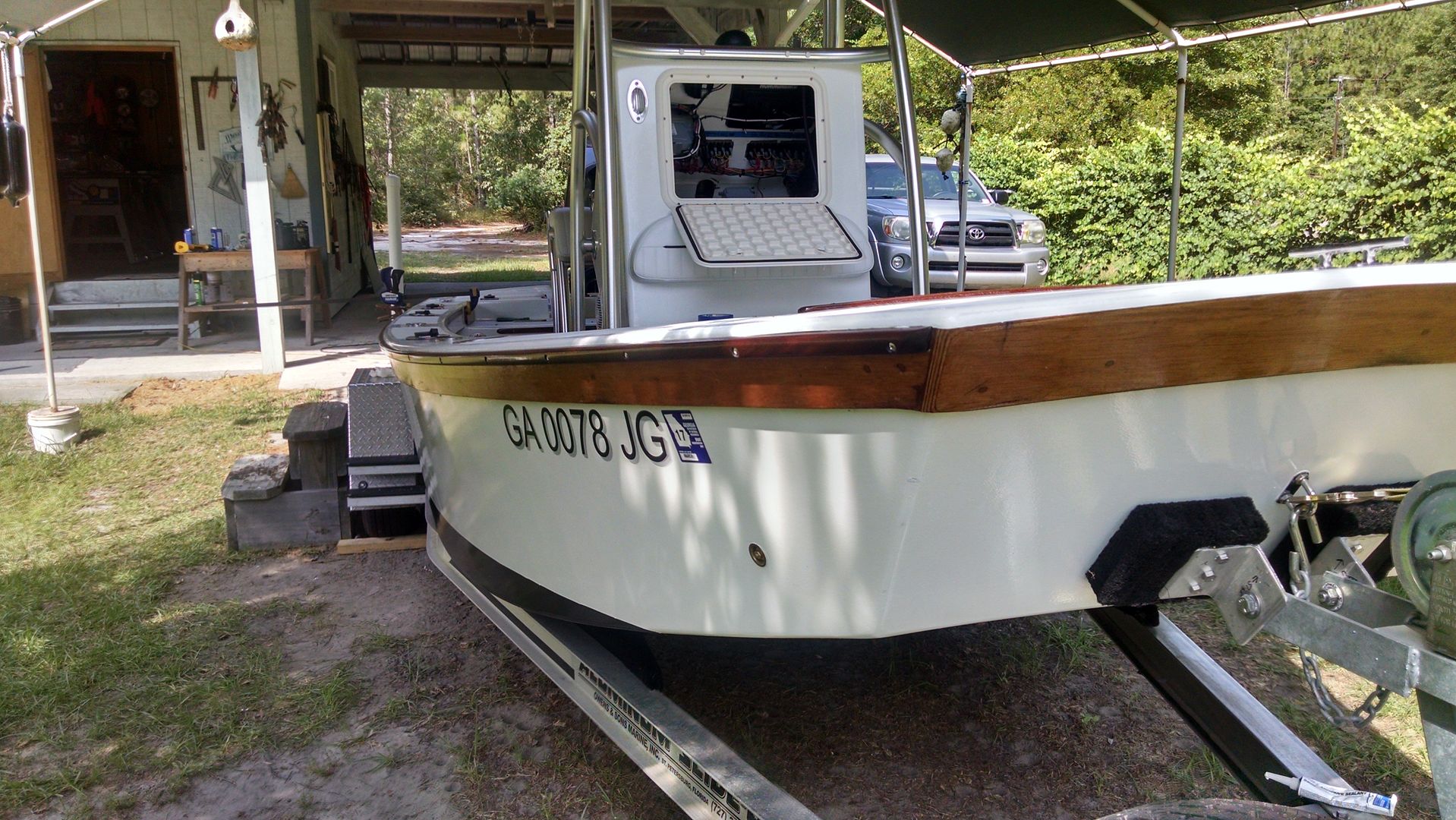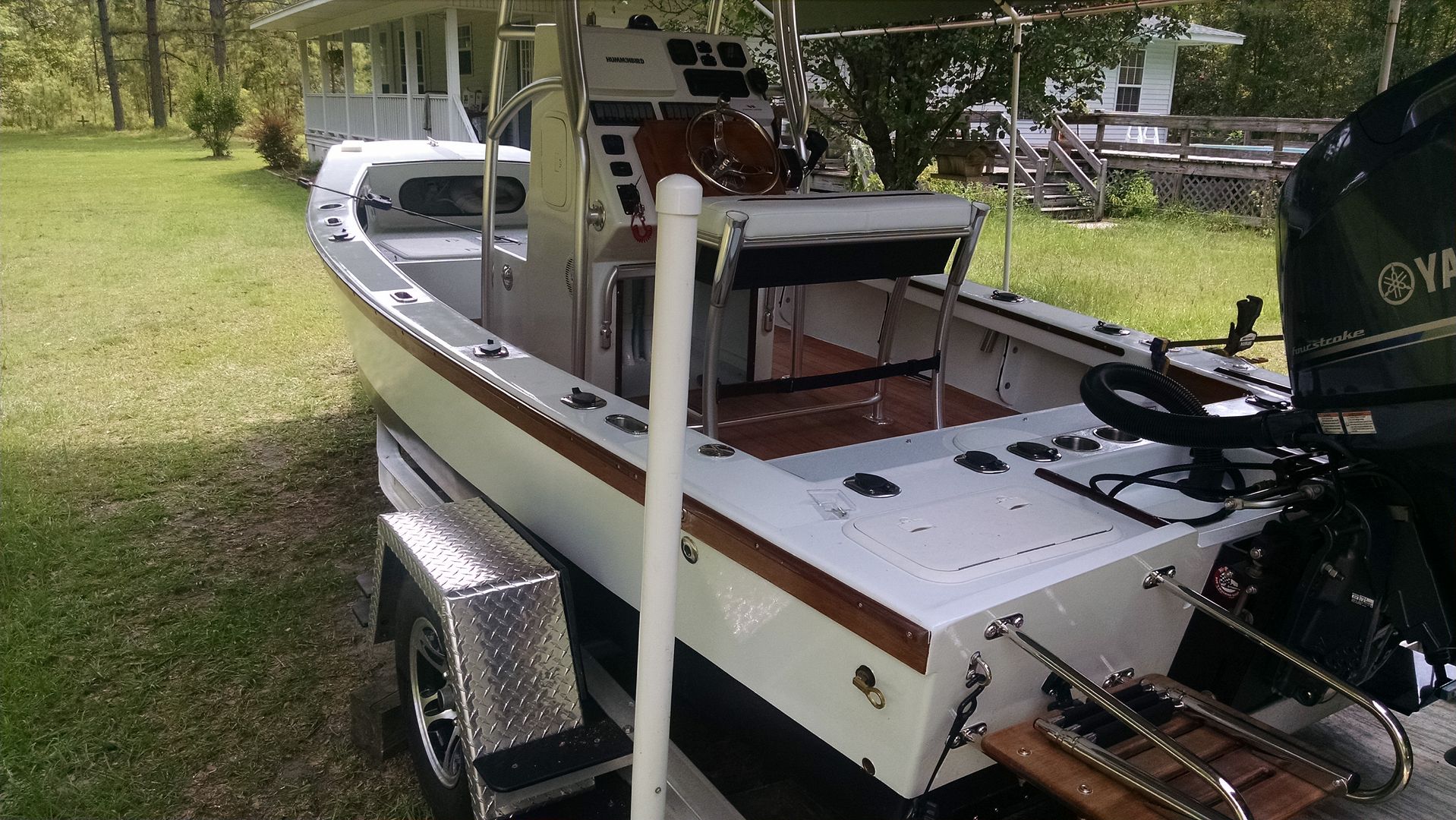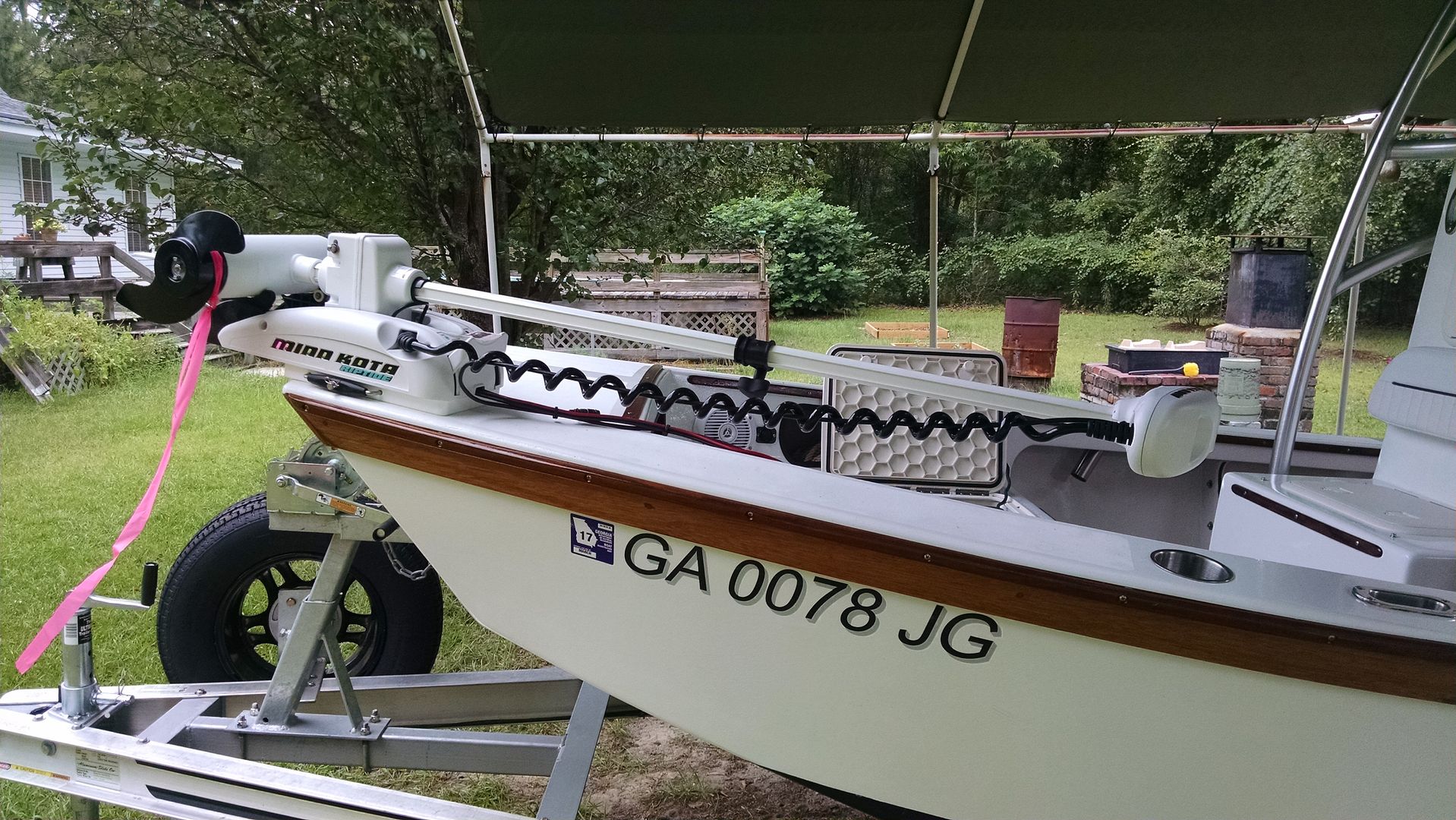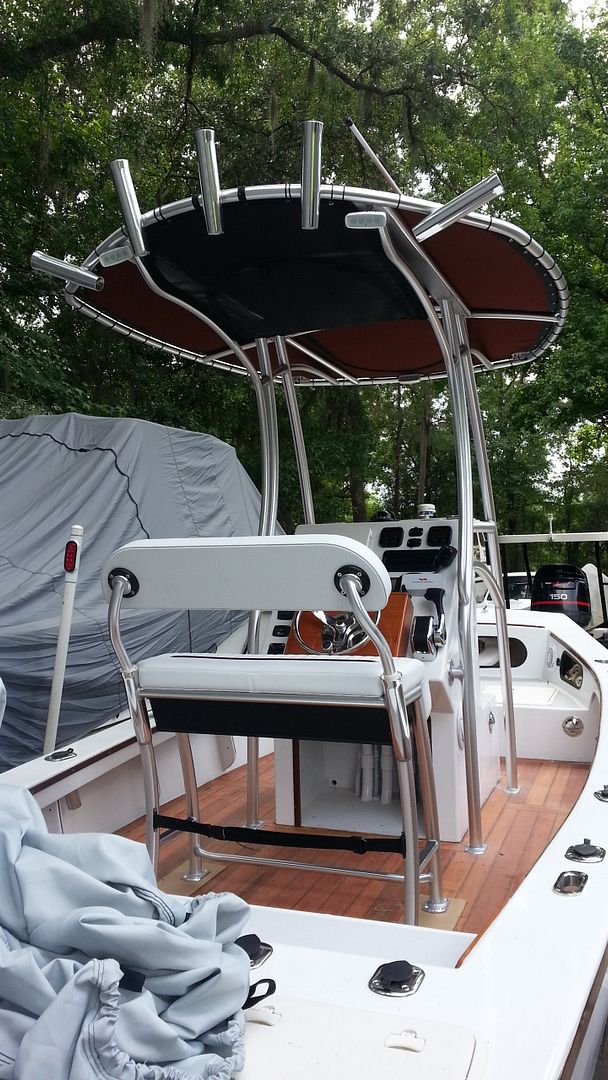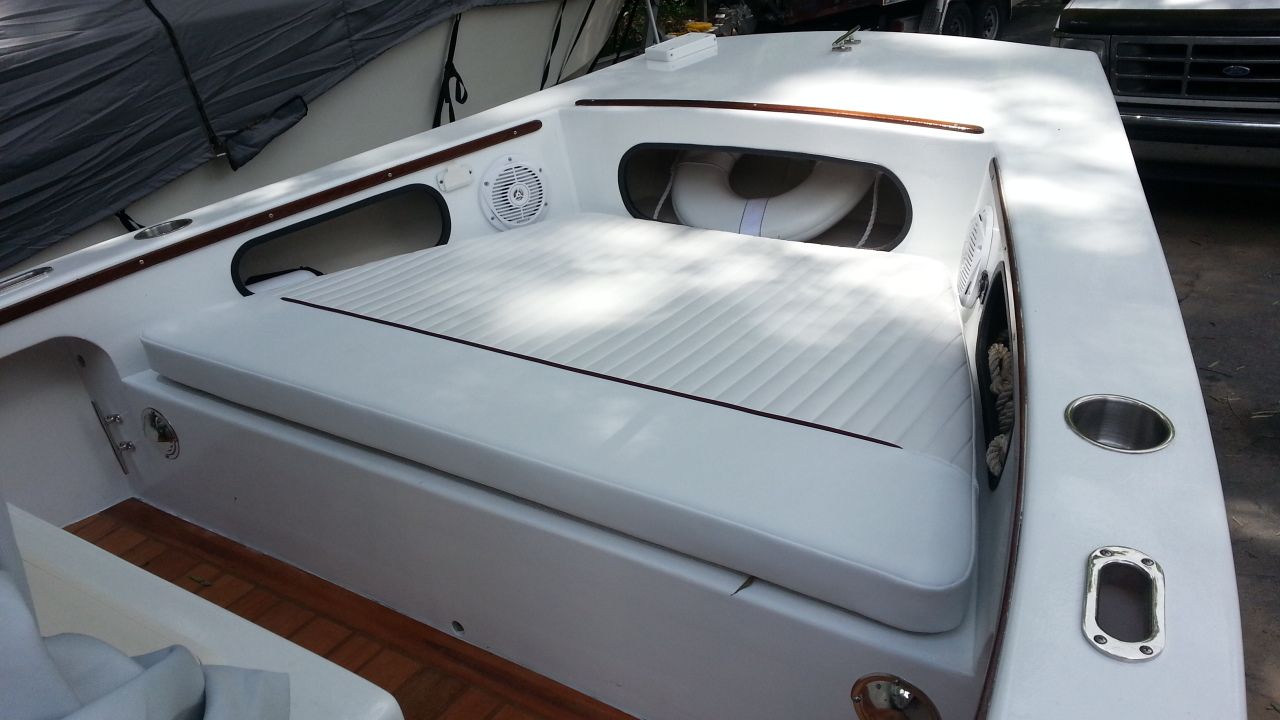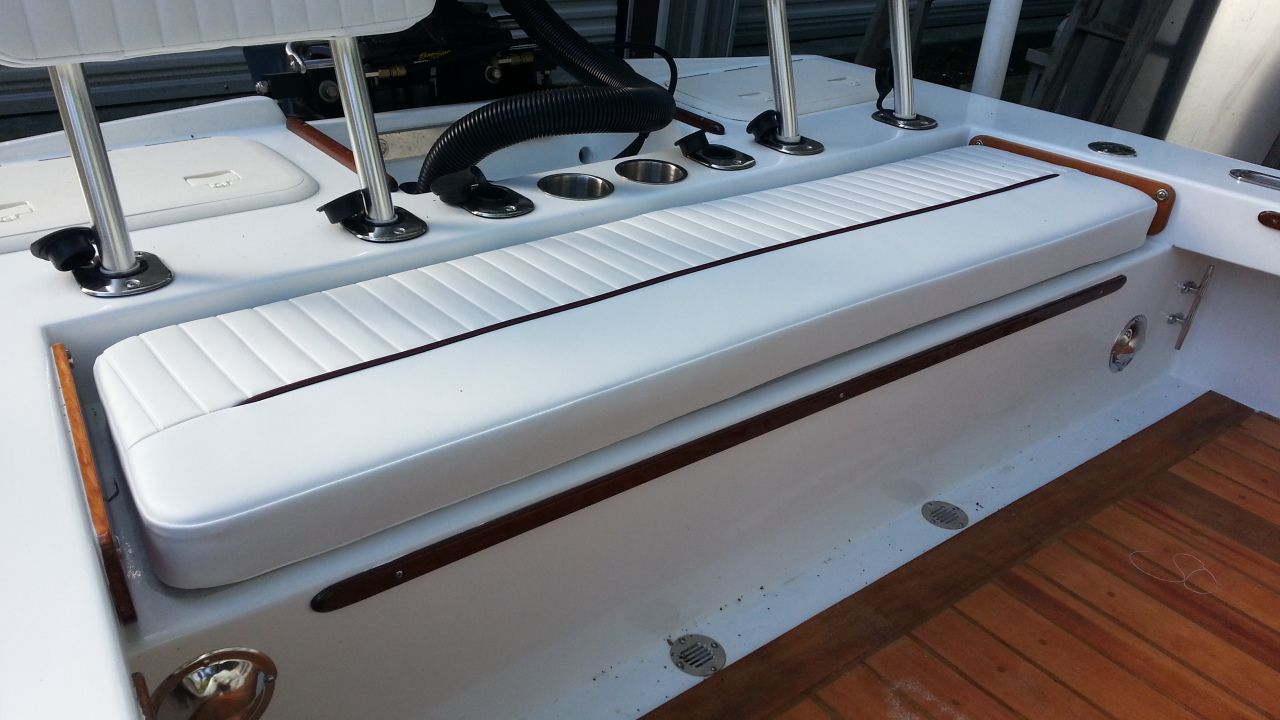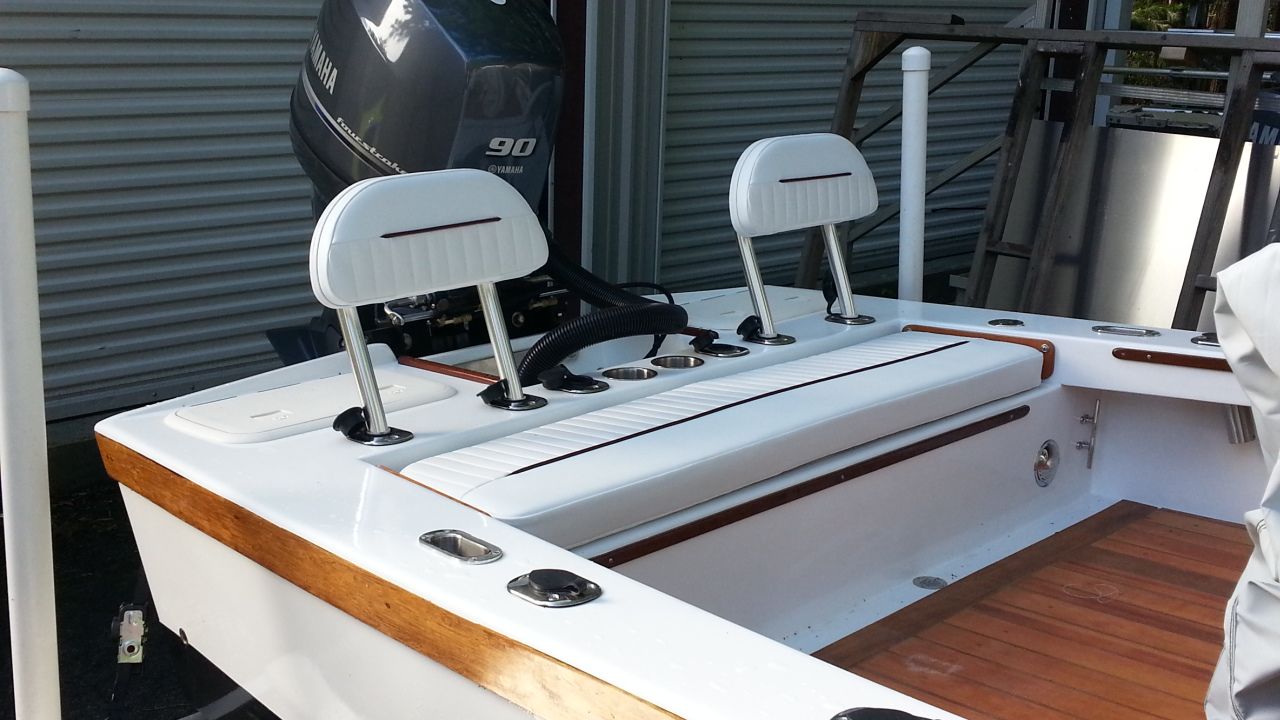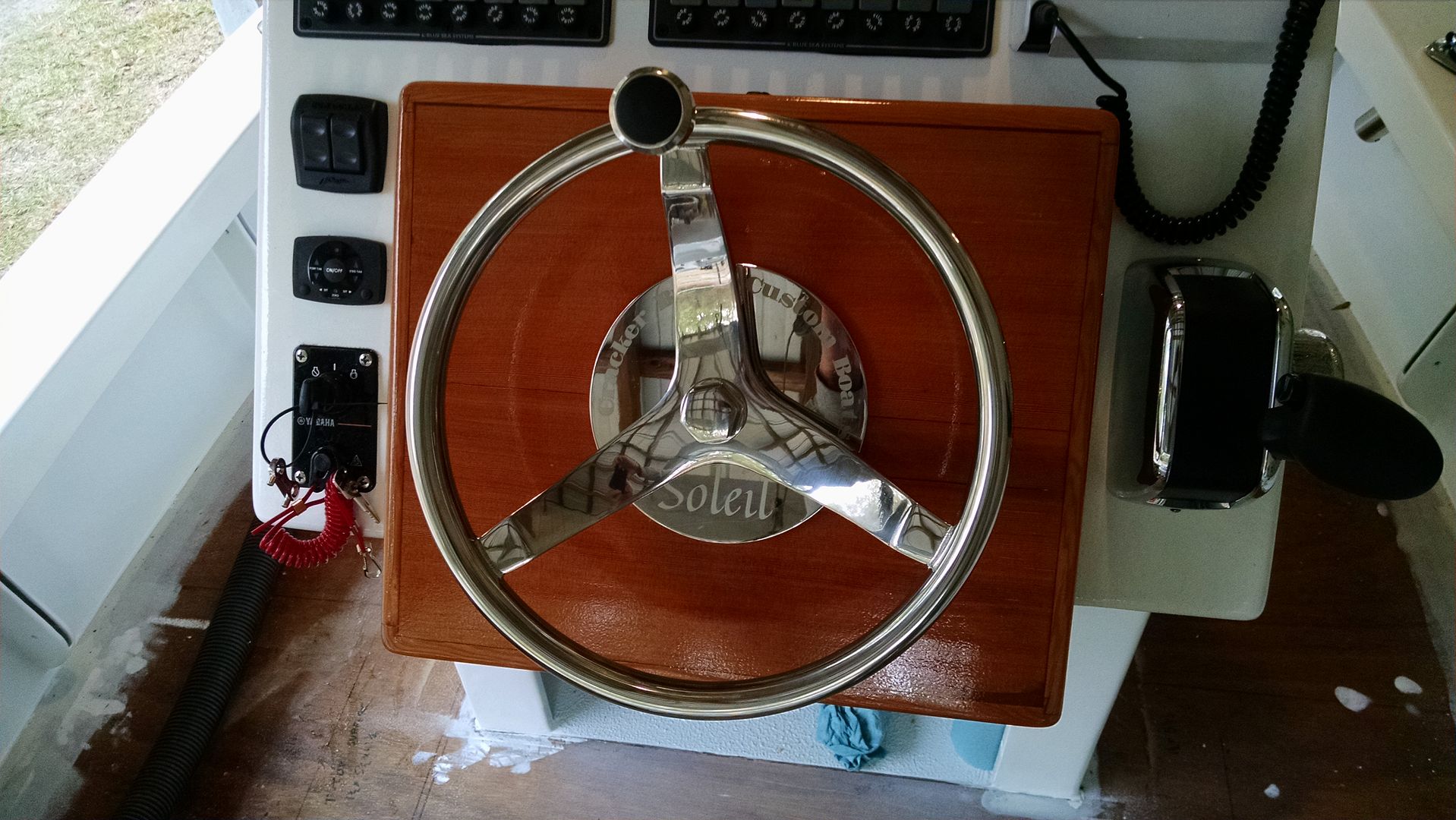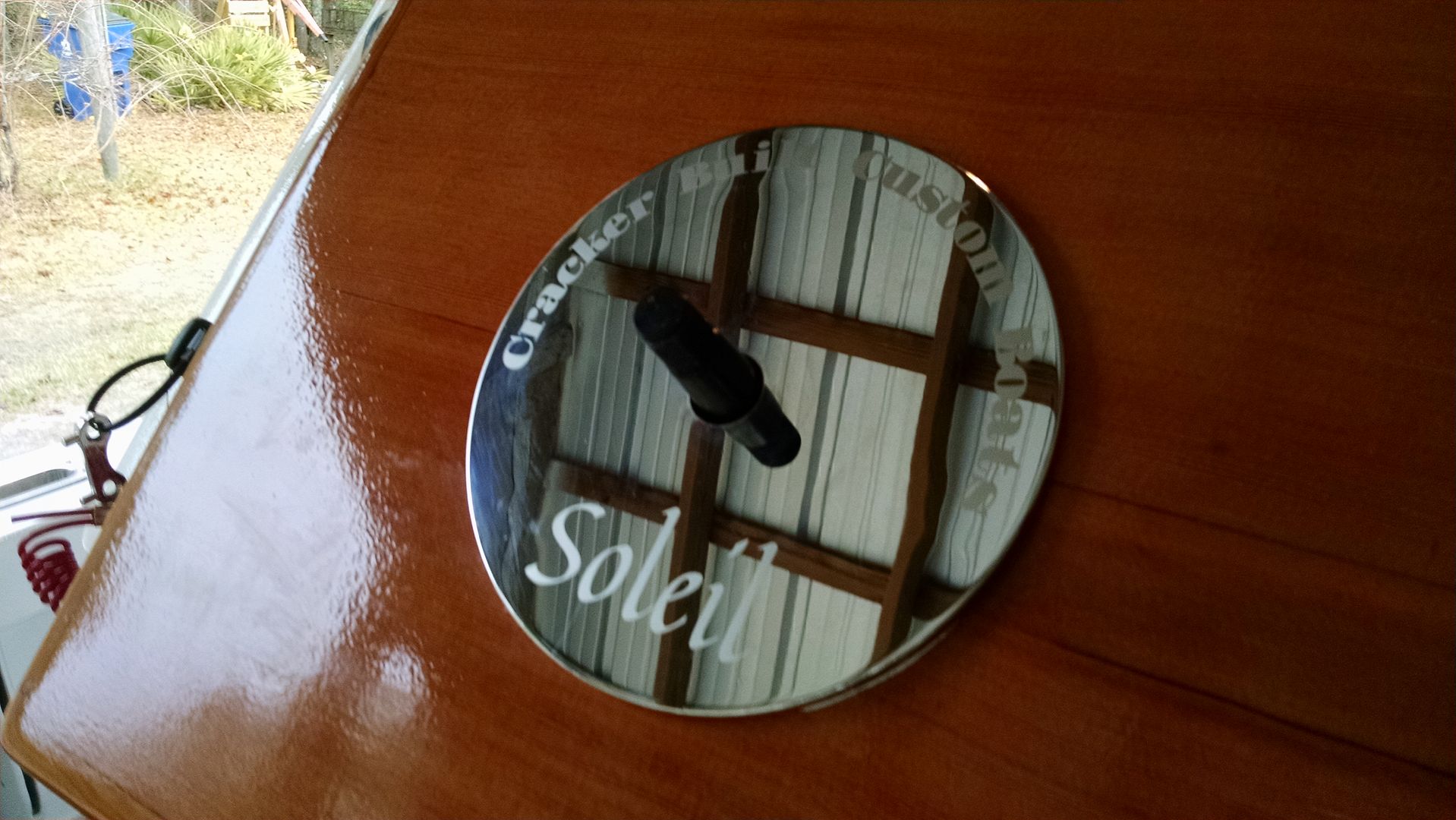 The only thing wrong with it is....it's not mine
She's gone home...