fallguy1000

wrote:

↑

Wed May 29, 2019 11:17 pm

I went back to Jun 27 of last year and that will be tricky...

You might consider using a hot melt gun to spot the blocks.

The gun is cheap.

You would put the cap on and then take the block up to the cap where you thought it was good and just out a dab of hot glue on the block. It looks like the blocks might be angled even. Anyhow, spot the blocks and mark them well and break the glue bond and epoxy them in back where you wanted them. Hot glue is temporary.

How was the cap on before? Was it screwed through a rubrail?

Whatever you end up doing, it is all prep and the glue work with the cap is one shot.
Yes is was just screwed through the rubrail.
After getting the back trued up and moving forward i realized something just wasn't right I've run into a big problem!!! And i have no idea how this happened since i measured it and measure it and measured it then leveled that many times constantly checking everything!! i will say the starboard side is fine and lined up right couldnt have asked for better. The port side however must have moved on me at some point and i never picked up on it but and it flatted so i lost the arch out and rolled. Saying that supposed to be high inside and low outside, it twisted and now the inside is low and outside high. I already tired to see if a block would push it up there's no quick and easy for it.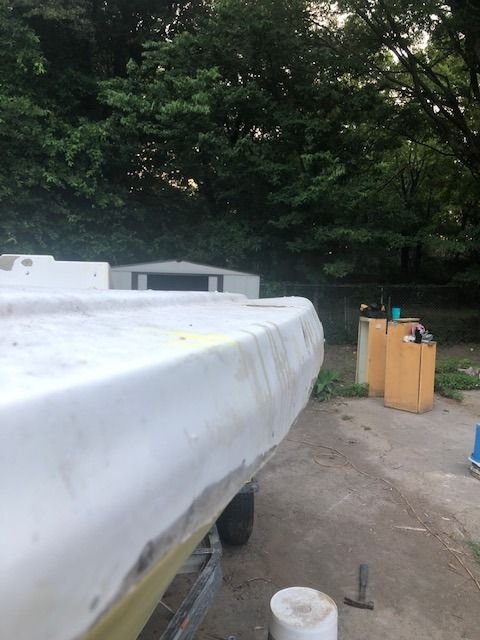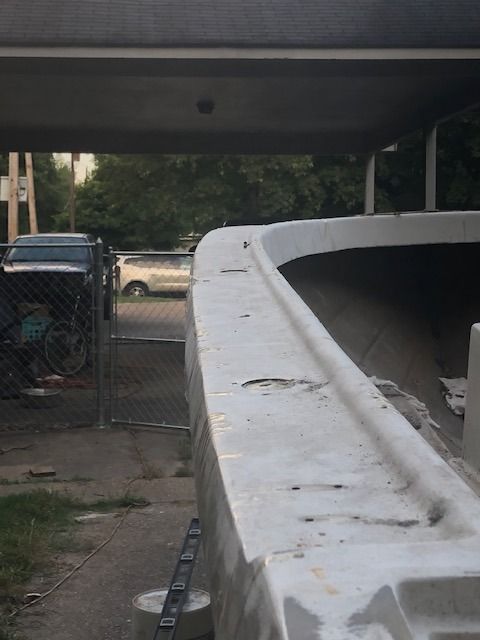 So trying to figured out what i should do.
Its only about a 6-7' section where it would need to be corrected. Only thing i could think of without sanding it all back down and redoing it is id have to make some cuts say every 1.5' or so also make it 1/4" 3/8" wide on the bottom on the inside maybe all the way over the round part then try and push it and have blocks in each section. Might have to cut on the outside too.