Ok, heres my thread to document a repair as well as ask a bazillion questions. LOL...
Im going to skip all the random BS and just hop right to it.. I spent more than a few HOURS today reading the Bomber transom replacement.. Even the pi$$ing matches about the wood choice. Please, I dont want that in mine, although I do have alot of questions and love input.
Anyhow, we're off..
Here is a pic showing how the transom was constructed.. there are 4 knee braces, the two center braces overlap onto the stringers.
Transom is shot..The wood that is left is more like old leaves. I can dig it out with no effort with a long screwdriver...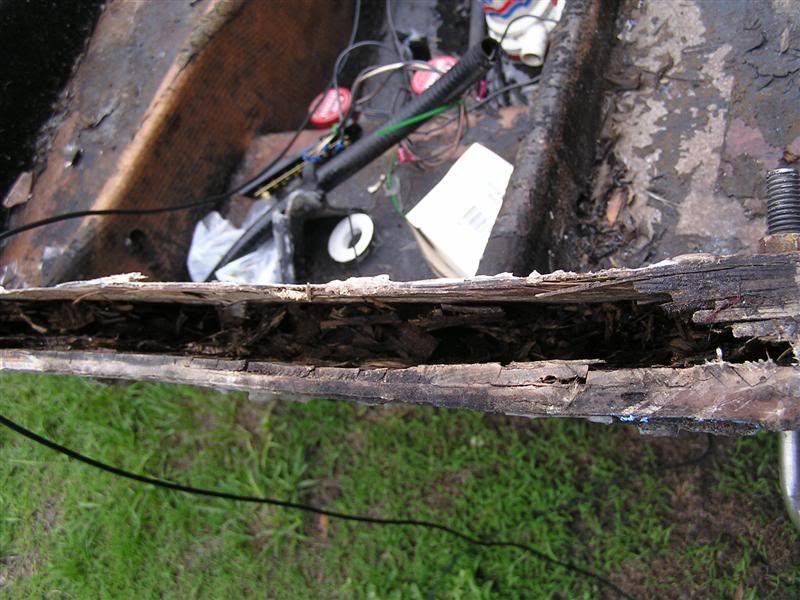 Knee braces are empty too, atleast in the center ones where the factory was bright enough to drill it for lifting eyes...
Would you technically call these "floors" the "sole"? Or are they just horizontal braces?
Anyhow, the factory simply coated these enough to fair them in. the centers were uncoated, which is why its totally rotten..
In front of the rear most sole, but behind the gas tank and the side of the gas tank.. again, totally rotten...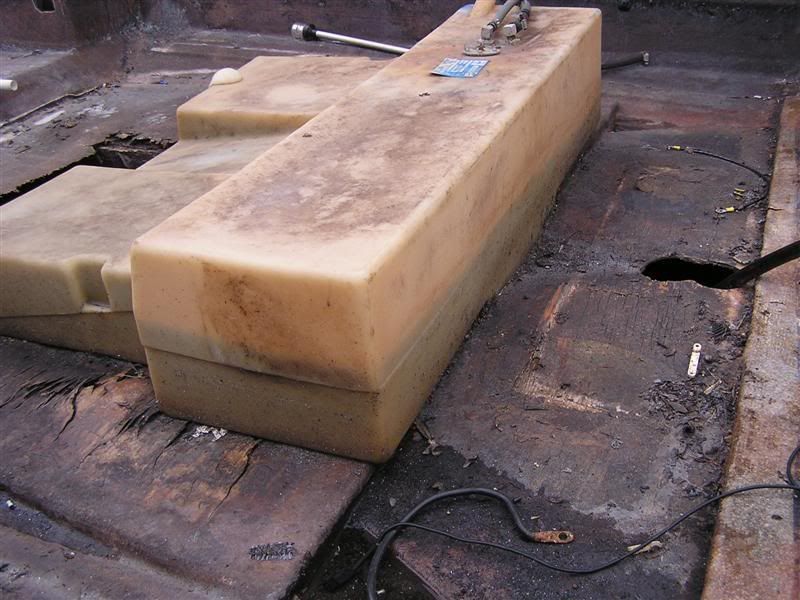 Moving to the front of the gas tank, the raised section board between the rod lockers is actually still good, and ironically its the only board in the boat that was covered with resin all the way...But its going to have to be taken out anyhow to remove the rotten stringers under it...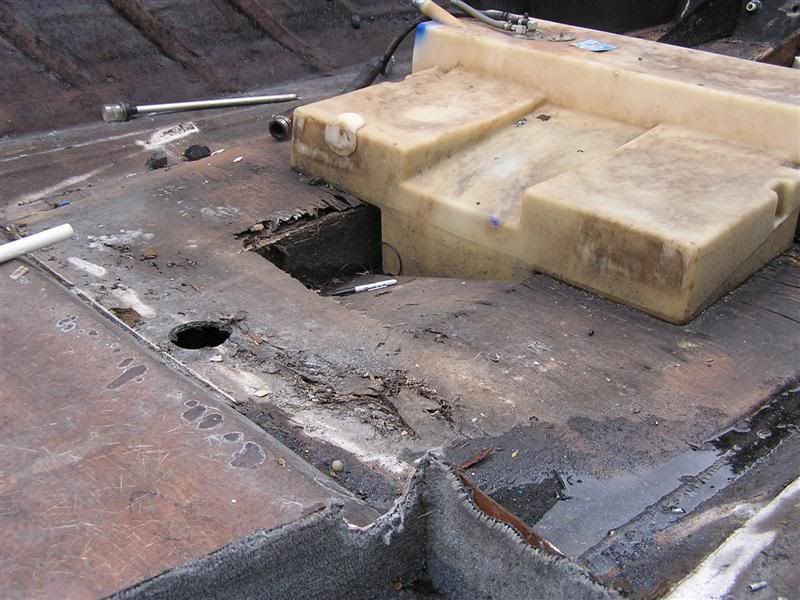 Its kind of hard to see in the pic, but just next to the nav light you can see where the cap floor wore through the stiffener. What can i replace this with? Some kind of flexible foam, then glass over?