Alright, ive been watching all of your guys project for a while now and have never had anything to contribute till now. Ive picked up a 22 MacGregor for cheap. I am not a sailor, in fact I have never evan set foot on a sailboat until now. My plans for the boat (besides learning to sail on it) is to fix some hull damage, fair and paint the boat, and replace some of the rigging. The boat is in semi ok shape and trailer is worse.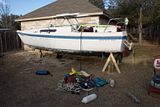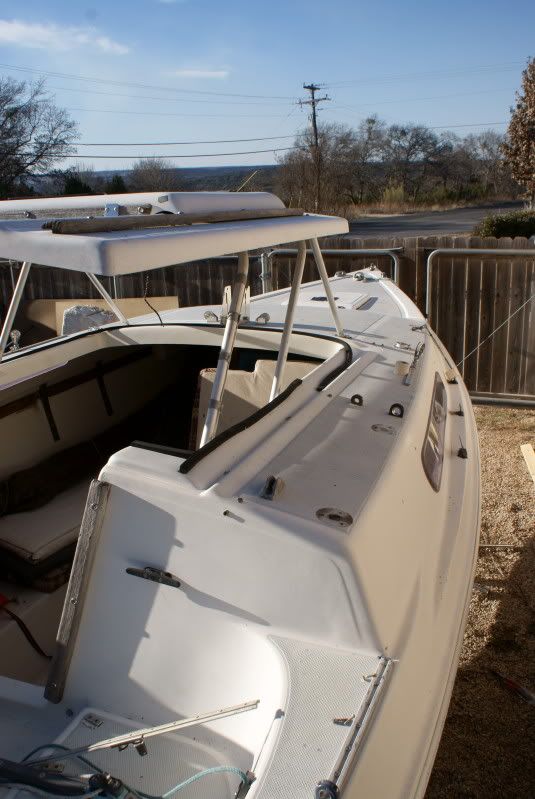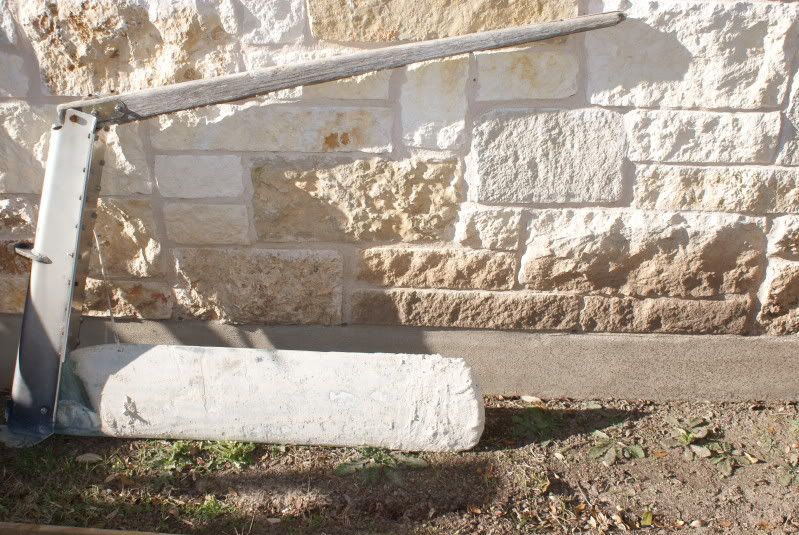 Someones idea of a good fix on the rudder
Trailer needs a full rebuil. Anyone know what the bolts on the rearmost crossbar are for?
I cant figure what they might be for.
This is probably the area with the most damage. Bolt on a dock???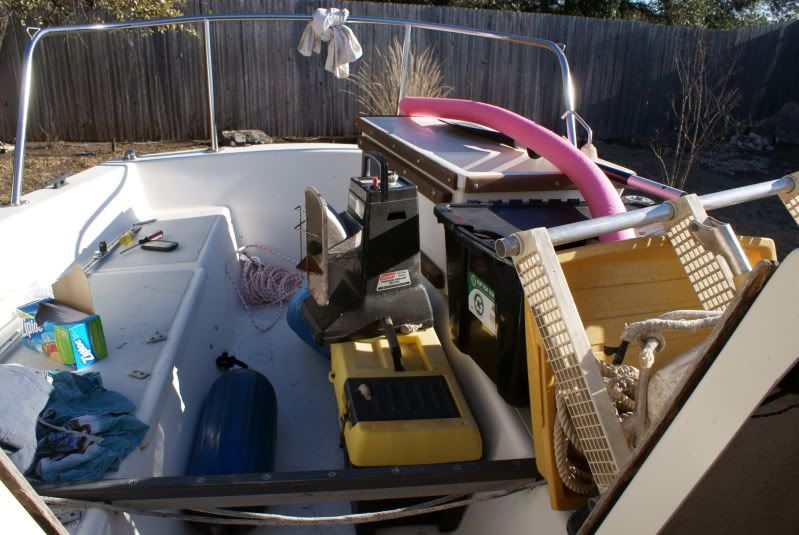 Almost looks like someone was living in it with as much junk was stored in it.
This is after I already pulled most of the junk out.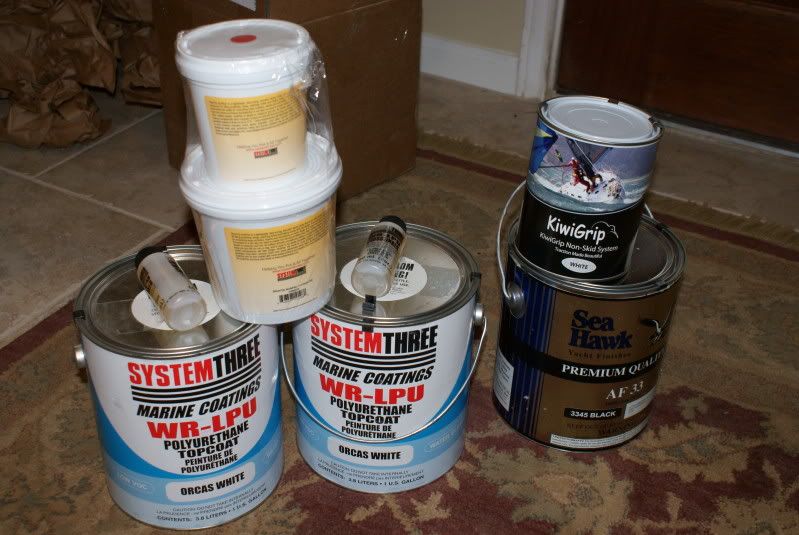 Let the fun begin